Rocky was a great father and he inspired us to live a happy life and appreciate all that we have.  He taught us how to live life to the fullest. Rocky had 7 children and he loved his family.
---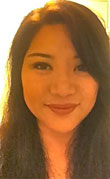 Kana Grace Aoki Nootenboom lives in Nevada with her husband Brent,  two daughters Olivia and Natalie and her mother.  She worked for Benihana of Tokyo as a VP and served on the board for five years with some of her siblings.  She has decided to change gears in her career and is now a licensed Marriage and Family Therapist in Nevada and California. 

She is the first born of Rocky.  She grew up watching the growth of Benihana from one restaurant to over 100.  Rocky and Kana formed a strong bond during her years she attended New York University.  He was there when she needed advice with her career in Japanese Television and also during her years starting a family.  She helped Rocky with his foundation, real estate and art collections.  After she had her first child, Olivia, she came to know her father as the kind-hearted grandfather to her daughter.  He went to her recitals, birthdays and spent many holidays with Kana and her family. Rocky and his children shared many great memories from Christmas vacations and family, gatherings  playing backgammon, dining and laughing together.

"He is very missed.  He has been a loving and kind inspiration in our all of our lives.  He will never be forgotten."
---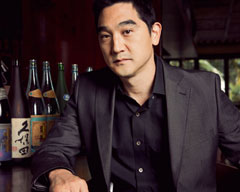 Kevin Y. Aoki - With over 20 years of experience managing, marketing and building restaurants Kevin is leading his own restaurant development company, Aoki Group.  The goal of Aoki Group is to develop new restaurant concepts for US and international markets.
He is responsible for creating Doraku's concept, is a veteran of the restaurant business whose upbringing, education and creativity meld to form a restaurateur destined for success.  As the son of Benihana founder Rocky Aoki, Kevin was raised in the restaurant business, learning all facets of both the front and back of the house at an early age.
After graduating in 1990 from New York University with a BA in marketing, Kevin went on to manage over a dozen Benihana restaurants in California, Texas, Illinois, New York, and Hawaii. He has also launched and operated restaurants in Indonesia, Kuwait, Lebanon, Dubai, Philippines, Australia, Thailand, Korea and Canada.
In 1998 Kevin was promoted to Benihana Inc.'s Vice President of Marketing and became a member of the company's Board of Directors. His work in marketing has resulted in Benihana "owning" the Japanese Restaurant category building it into one of the most recognized brands in the world.  He initiated the development of a new Benihana prototype which has resulted in strong growth in same store sales. He was also instrumental in building two other concepts owned by Benihana,  Haru Sushi and Ra Sushi which combined has over 25 restaurants.
From April 2006 to Oct 2010 Kevin was the Chief Operating Officer of Benihana of Tokyo, Inc. where he was responsible for developing and operating all franchise initiatives worldwide (excluding US and South America), he has also developed a supply procurement system to open and manage restaurants more efficiently and reducing the cost of restaurant supplies to the franchisees by over 50%. He developed a new concept for Benihana called "Benihana Village". Benihana Village opened in March 2010 in Jakarta Indonesia, with 15,000 sq. ft., making it the largest Benihana in the world.
In 2008 Kevin has expanded Doraku to Waikiki, HI and by the year end 2011, is planning to open Doraku in Honolulu, HI and Miami - Brickell, FL and Kuala Lumpur, Malaysia.
---
Kyle N. Aoki - Kyle lives is California.
---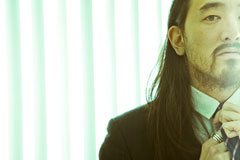 Steve H. Aoki, The man behind Dim Mak Records has been credited with launching the careers of some of the most influential acts of the lst decade including Bloc Party, The Kills, Klaxons, MSTRKRFT, The Bloody Beetroots, Mystery Jets, The Rakes, The Gossip, and more. Since founding the label, he's stepeed into the limelight himself as a DJ, artist, and producer remixing the likes of Michael Jackson, The Killers, Robin Thicke, Lenny Kravitz, Weezer, Chester French, Tiga, All American Rejects, Drake, Chris Cornell, and more.

More recently he's been seen collaborating with like-minded producers ranging from Armand Van Helden, Laidback Luke, Afrojack, Boyz Noize, The Faint, D.i.M., The Bloody Beetroots, and Junkie XL and can now be found readying his debut artist album which includes collaborations from the likes of Lil Jon, Rivers Cuomo, Sky Ferreira, Chiddy Bang, Travis Barker, Kele of Block Party, Kid Cudi, Blaqstarr and the mysterious [[[zuper blahq]]] who can be found on the lead single "I'M IN THE HOUSE".

Also involved in fashion, Aoki has developed lines of KR3W Apparel, Supra Footwear, headphones for WESC, headwear with NEFF, bags with Burton, and a brand new mens'women's range with his sister Devon.
---
Echo V. Aoki - Lives is California and Hawaii.
---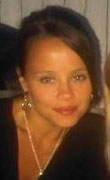 Jenifer Crumb - I didn't have the chance to meet my father until the age of fourteen, prior to meeting him I would always dream of who is my father? Strangers would pass by and I would wonder is that my dad? Funny I would see my father on commercials and his picture on frozen food meals not knowing. When the time came where I was able to finally meet him words can not describe my joy of meeting my father the one person I dreamed about for so many years. Our bond was special for many reasons, he would encourage and advise me and make me laugh. Rocky was and is a hero to many people for many reasons, he is my hero because he is my Father, he has always lived in my heart and forever will.
---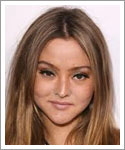 Devon E. Aoki has modeled for the fashion houses Lancôme, Chanel, Versace, despite her relatively short height for a runway model. Aoki has done ad campaigns for Chanel Ready-to-Wear, Chanel Couture by Karl Lagerfeld, Versace by Steven Meisel, YSL by Juergen Teller, Alessandro Dell'Acqua, Hugo Boss, Moschino, Ungaro, Fendi, Junko Shimada by Bettina Kimenda, Baby Phat by Kimora Lee Simmons, Lancome, Tiffanys and co.
Early on in her career Aoki made cameo appearances in several music videos, including Duran Duran's "Electric Barbarella", Primal Scream's "Kowalski" (with Kate Moss), Elton John's "Something About the Way You Look Tonight"and, later, in Ludacris' "Act a Fool". Music from this video was featured in the soundtrack of 2 Fast 2 Furious, which Ludacris and Aoki both appeared in. In 2008, she made an appearance in The Killers' video "Bones". Aoki has made a cameo appearance in the short films accompanying the Sean Lennon album, Friendly Fire. She also played Anna in 'Rosencrantz and Guildenstern Are Undead.
Her acting career includes films like 2 Fast 2 Furious, D.E.B.S., Sin City, Dead or Alive, War and Mutant Chronicles. She did not have her driver's license prior to filming 2 Fast 2 Furious and had to learn to drive during filming. In September 2007, it was announced she was designing a jeans line for Levi's, although the line was only available in Asia.
Aoki made a return to the runway, walking for the Chanel Pre-Fall 2008 show in London and the couture show in Paris where she was the bride. She is signed to 1/One Management New York, d-Management (Milan), and City (Paris).